Roofing in a multi-layer roof structure plays a crucial role - the durability and efficiency of the house depends on it. The quality of the roof is influenced by various factors, in the first place - the technology of manufacturing materials.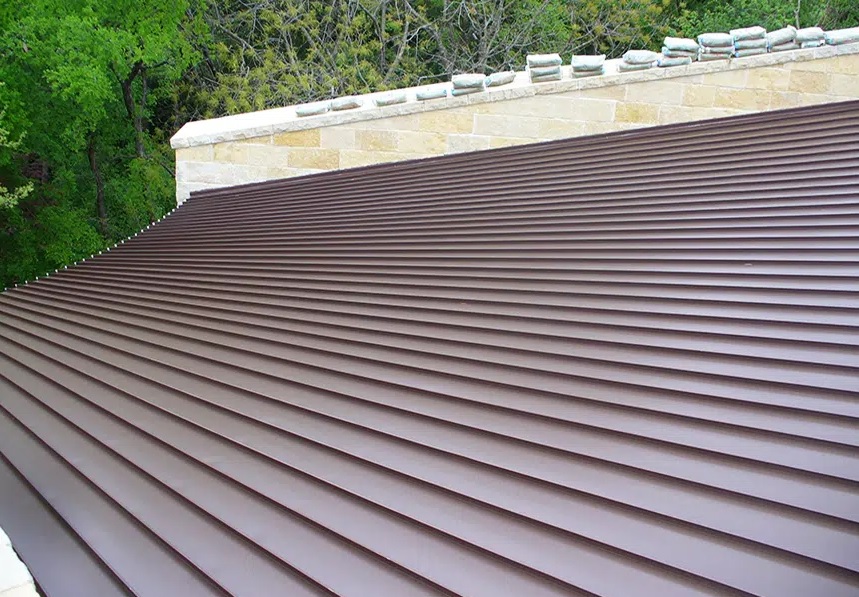 Metal roofing is becoming increasingly popular for almost every application, including commercial, architectural, industrial, and residential. This is evidenced by the growth of the construction industry and the increase in demand for roofing materials.
Our company is engaged in the production and sale of standing seam roll forming machines and has extensive experience in their operation since 1996. We have designed the equipment for the production of roofing in such a way that it is convenient for the end user to use them in their work and do without additional settings.
Our roll forming machines have a number of advantages:
- Easy to use.
- Change advanced settings.
- High quality of the made roof.
- Many types of roofing profile.
- Economy and durability.
- Affordable price.

Thus, investing in a metal roofing business pays off quickly and over time you already make a profit and can create full-fledged roofing production lines. For you, we can design roll forming machines for the manufacture of any metal profile from steel, iron, aluminum, copper.
Our catalog includes equipment from simple hand tools to complete lines for the production of roofing panels.
One of popular model - Standing seam roof panel machine SS4E-15 for 1" or 1.5" double standing seam profiles. With autoshear and PLC touchscreen upgrades!

There is an improved model. Metal roofing machine SSE PRO - this advanced machine comes with the most popular snap lock panel in the USA! The 1.75" snap lock! Has many functions on the principle of "all in one". Machine can be mounted on your or a new trailer.

If you do not want to delve into all the technical details and get professional assistance in purchasing roofing equipment to create a successful business, then the specialists of our company will advise on all issues and help you choose the best option based on your wishes.
Liberty's Roofing machinery - the best solution for organizing a roofing business.