The main function of roof drainage systems is the implementation of an organized flow of natural precipitation from the surface of the roof of the building and their diversion into the storm sewer system or into specially prepared places near the building directly to the ground.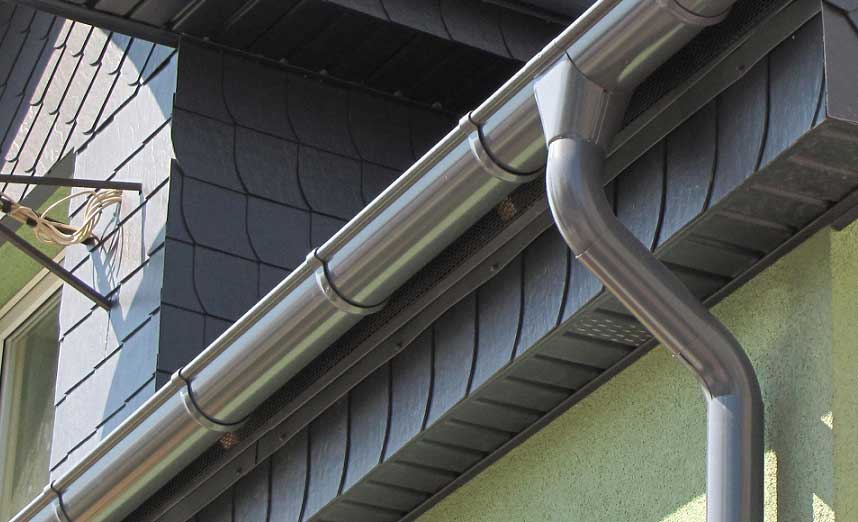 In the "SEAMLESS GUTTER MACHINE" section, equipment for the production of gutters was presented. In order to make drainpipes and bends, you will need additional equipment, which we will discuss below.
Portable or stationary downspout machine
If you need equipment that can be carried to your home or place of work, then the only option on the market is the Portable Downspout Machine. It is small in size and easy to transport. Our company "Liberty Seamless Enterprises" is one of the few that manufactures and sells such machines in the US market and in other countries of the world.
With a stationary downspout machine, 2x3 or 3x4 downspouts can be made from aluminium, steel or copper. To produce 4×5 pipes or round downspouts, you need to buy an "Industrial Downspout Machine", which is designed to work in a factory, not a personal workplace.
Industrial Downspout Machine
For the production of industrial drain pipes, our company presents various models of machines, which, unlike a portable drain machine, have greater productivity, cost and, accordingly, the price. Such production lines may include additional options: Runout Table, Hydraulic shear, Roll Former, Guiding Mechanism, Decoiler, etc. They work with such materials: steel, copper, aluminum. The productivity of such gutter machines is 25-45 feet per minute.
Our company "Liberty Seamless Enterprises" has developed their downspout machines to do an automated downspout/ elbow machine. It can make downspout OR it can make elbows with the hydraulic end crimpers and the auto shear. It is completely PLC controlled for accuracy and consistency. It is a huge labor saver for those who are making downspout OR their own A or B el boews. Sale from stock in U.S. Canada and Mexico.
You can see the main characteristics of our Downspout Machines in the relevant sections:
Portable or Stationary Downspout Machine
Liberty Industrial Downspout Machine
Automatic Downspout / Elbow Machine